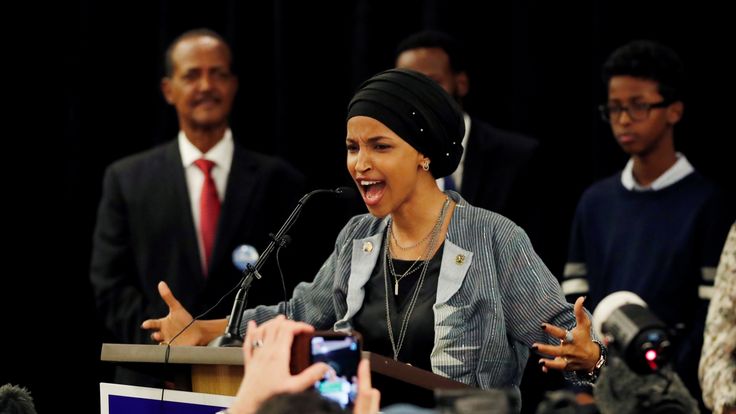 It's 10 a.m., January 3, 2019.  Day One on the "New Political Universe" in Washington, DC.
I am excited!
I'm watching CNN, hoping to see the new, most diverse U.S. Congress yet sworn in. I'm especially interested in seeing Ilhan Omar, dressed in her hijab, and Rashida Tlaib sporting a much talked-about traditional Pakistan dress her mother made. They will raise their right hand and swear in using Thomas Jefferson's Quran, rather than a Bible. I was raised Muslim, converted to Christianity in my mid 20s, and currently promote interfaith dialogue. Watching Ilhan and Rashida emerge, the boldest Muslim women I've ever seen, warms my heart.
Ayanna Presley, whose African name means "flower", carries no banner for any religion, but as a self-proclaimed "woman of faith" she spoke love and compassion to the families of faithful individuals who were killed inside a synagogue in Pittsburg about a week before the 2018 mid-terms ushered in this historic day. I will be watching her with great interest, too.
Watching Nancy Pelosi, "the most powerful woman in American politics" tells MSNBC's Savannah Guthrie about plans to take Trump to task is interesting. A bust of Rev. Dr. Martin Luther King behind her says more to me than her interview can. It says press ever forward for justice, equality, and peace on earth.
Nancy had said in August that Trump might be afraid of her and afraid of the wave of women that might hit the nation's capitol. The wave of women hit – hard – with a record number elected to the U.S. House of Representatives, including more African American women than ever, the first two Muslim women elected to Congress, the first two Native American women, the first LGBQ and Latina women, too.  Today Nancy clarified, "I'm not sure he knows how to deal with women in power, and women of strength, but we'll see. Let's hope for the best."
I'm excited, too, at something else Pelosi represents: older women in power in the public eye – looking beautiful.